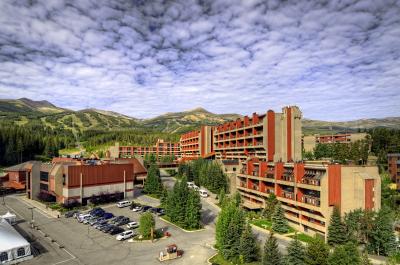 Disclaimer: This post is part of a contest where I can win a trip to blog about my trip to Beaver Run Resort. All opinions are still my own, and I do really want to go and see my brother!
What do you think of when you hear Breckenridge, Colorado? Most people will zero in on skiing and snowboarding, but not me. I may live in Michigan where we have months of winter. My favorite sport may be hockey, and I might be glued to the television for every minute of the Winter Olympics, but you'll not see me doing winter sports. I can't stand being in the cold. So when I think of Breckenridge I think of the breath taking views of the mountains, the hiking and bike trails, and of being out on the water. Summer in Breckenridge can be just as amazing as the winter.
Beaver Run Resort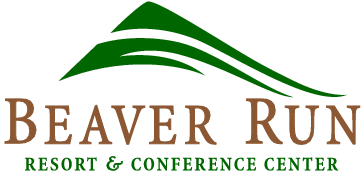 Whether you're traveling during the summer or winter
Beaver Run Resort
is the perfect location for your family's vacation or weekend get-away. The resort is nestled at the base of Peak 9 and is only a short distance from historic main street Breckenridge.  The resort has everything your family could want for a fabulous vacation including pools/hot tubs, a mini golf course, workout rooms, and an onsite spa. There are also great dining options right on site including Spencer's Steak and Spirits, Base 9 Lounge, and the Skywalk.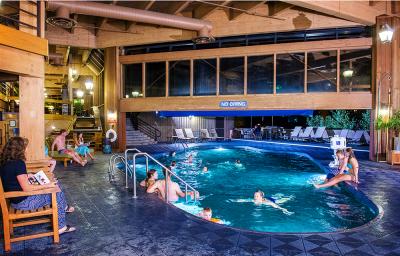 Beaver Run Resort offers a large number of room types to choose from as well. You can choose from a typical hotel room, different studio options, and even large multiple bedroom suites. There is a room for every size party and budget. Speaking of budgets, right now my readers can enjoy up to 35% savings when you
book a stay
with a Friday or Saturday arrival between now and November 19!
What to do in Breckenridge
Several months ago a friend of mine was planning a vacation to Breckenridge for this summer and was asking on Facebook for ideas of what to do during their trip. Several people joked with her about why she would want to vacation there during the summer. My response was why not? There is so much more to do in Breckenridge than just skiing and snowboarding! The gorgeous land there is beckoning to be explored! There are plenty of hiking and biking trails just waiting to be taken advantage of. There is water to boat on or to whitewater raft on. There are hot air balloon rides for taking in the amazing views. Those activities only scratch the surface of what there is to do!
Why I REALLY Want to Visit
I'd love to go to Colorado to add another state to my list of those I've visited. Beaver Run looks amazing and I'd love to Explore Breckenridge. Still those aren't the main draw for me. The main reason I want to go to Breckenridge is to see my brother. Several years ago my brother packed up his car and moved to Breckenridge. He got a job working at a ski shop and he  spent all of his free time snowboarding. Since then we haven't gotten to see nearly enough of him. During the winter we don't see him at all. He hasn't been with us for Thanksgiving or Christmas in years. Those are very busy times of year for him at the store, so he can't come home and going there does us no good since he'd have no time to see us. Usually if we get to see him for longer stretches it's because he's had to come home for medical care like when he tore his ACL snowboarding or last year when we had to fly him home after he became deathly ill. Hardly the type of family time you look forward to! My mother handles it well, but I know she gets sad when another holiday comes along and we aren't all together. Her birthday is in July and I'd love to take her out to Breckenridge so that the whole family could be together, and so we could finally get to see and explore the place that my brother loves so much.
Have you visited Breckenridge before? What is your favorite thing to do there?